Call for Papers
The 2014 Asian Conference
on Availability, Reliability and Security (AsiaARES 2014) in conjunction with ICT-EurAsia 2014
Bali (Indonesia), 14 th – 17 th April 2014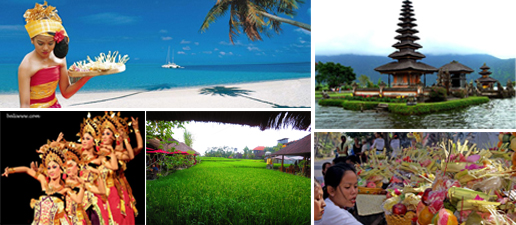 AsiaARES emphasizes the interplay between foundations and practical issues of security in emerging areas such as e-government, m-government, location-based applications, ubiquitous computing, autonomous computing, chances of grid computing etc. The conference is devoted to the critical examination and research challenges of the various aspects of Secure and Dependable Computing and the definition of a future road map.
AsiaARES offers virtual presentationsif you cannot attend the conference. You will need to send a video presentation together with your submission. Both the paper and video presentation will be reviewed. If your paper is accepted, you will need to be available on Skype during your session to present your paper so that listeners can ask you questions which you can answer online. The video of the presentation will serve as backup.
AsiaARES 2014 will be held as a Special Track Conference within ICT-EURASIA . ICT-Eurasia 2014 will be held in Bali, Indonesia from 14th to 17th April 2014. Bali is frequently referred to as "The Paradise Island" because of its reputation in the world as a tropical paradise of untold beautiful nature, idyllic mood and never ending fascination. Read more about Bali.
Important Dates
Submission Deadline: December 13th, 2013 extended to December 30 th , 2013
Author Notification: January 31 st , 2014
Author Registration: February 10 th , 2014
Camera Ready Deadline: February 14 th , 2014
C onference: April 14 th -17 th 2014
Program Committee Chairperson
Ilsun You, Korean Bible University, South Korea
Topics and areas of interest include, but are not limited to:
Authorization and Authentication
Availability and Reliability
Business Continuity & Resilience
Cost/Benefit Analysis
Cryptography
Dependability Aspects for  Special Applications (e.g. ERP-Systems, Logistics)
Dependability Aspects of Electronic Government (e-Government)
Dependability Administration
Dependability in Open Source Software
Designing Security Requirements
Digital Forensics
E-Commerce
Dependability
Failure Prevention
Identity Management
IPR of Security Technology
Incident Response and Prevention
Information Flow Control
Information Hiding
Internet Dependability
Interoperability Aspects
Intrusion Detection and Fraud Detection
Legal Issues
Mobile Security
Network and Organizational Vulnerability Analysis
Network Security

Privacy-Enhancing Technologies
Process based Security Models and Methods
RFID Security and Privacy
Risk planning, Analysis & Awareness Safety Critical Systems
Secure Enterprise Architectures
Security Issues for Ubiquitous Systems
Security and Privacy in E-Health
Security and Trust Management in P2P and Grid applications
Security and Privacy for Sensor Networks, Wireless/Mobile Devices and   Applications
Security and Usability
Security as Quality of Service
Security in Distributed Systems / Distributed Databases
Security in Electronic Payments
Security in Electronic Voting Software Engineering of Dependable   Systems
Software Security Standards, Guidelines and Certification
Survivability of Computing Systems
Temporal Aspects of Dependability Threats and Attack Modeling
Trusted Computing Tools for Dependable System Design and  Evaluation Trust Models and Trust   Management
VOIP, Wireless Security
Submission
As in the previous year it is intended to publish the proceedings of ICT-EurAsia 2014 in the renowned Lecture Notes in Computer Science of Springer . The proceedings of ICT-EurAsia 2013 are available here .
To submit a paper please see the submission page .