Keynote
We are proud to welcome Prof. Dr. Josef Küng as keynote speaker at AsiaARES and ICT-EurAsia 2013!
Techniques and Trends in Databases
Prof. Dr. Josef Küng, Johannes Kepler University Linz, Austria
Abstract:
Following the rapid development of storage, computing power, parallelism and virtualization, database systems consequently provide opportunities to apply new technological advancements. This talk will give a synoptic survey on these developments and trends. The research activities and results will be arranged along different dimensions, in order to provide a structured overview of the confusing multitude of activities towards better database and information systems. Finally some selected research results of the speaker's research group in the area of using semantic background knowledge for query processing, will be introduced.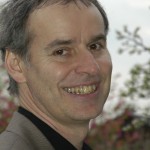 Josef Küng is associate professor at the Institute of Application Oriented Knowledge Processing (FAW) at Johannes Kepler University Linz (JKU), Austria. He holds a Ph.D. in Informatics and got his habilitation for Applied Computer Science there in 2000. His core competencies cover Information Systems, Knowledge Based Systems, Decision Support Systems, Semantic Technologies and Similarity Queries where he has published a fair number of papers. Among other scientific service activities Josef Küng was several times co-program-chair of DEXA Conference (International Conference and on Database and Expert Systems Application), is co-editor-in-chief of the journal on Transactions on Large-Scale Data- and Knowledge Centered Systems published by Springer and has been manager of several successful research projects.